Join The Drum and Brass Directory
Instrument teachers, group leaders, conductors and coaches - unsung heroes who bring communities together to make music - we are here to support you.
SEE THE DIRECTORY IN ACTION
Drum and Brass believes that inclusive, diverse, vibrant music-making is at the heart of communities.
And we are here to support our colleagues in that work.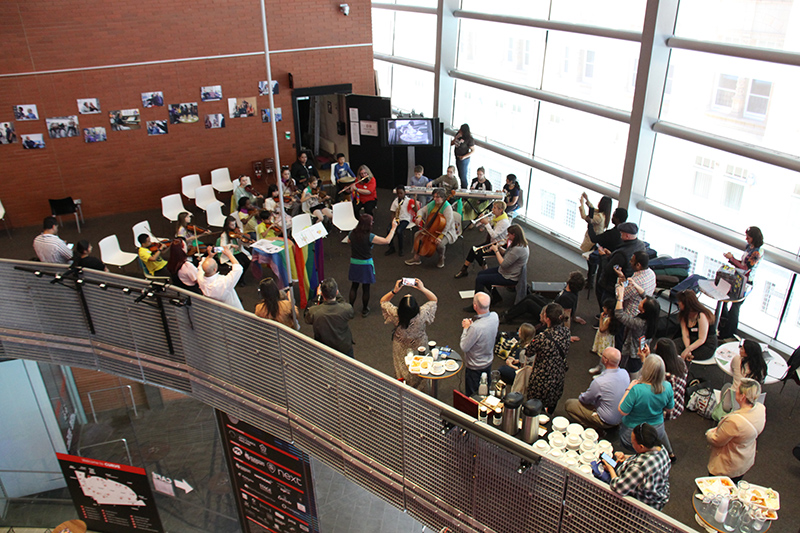 Sign up to the D+B code of good music practice for free and…
GROW YOUR PRACTICE
Sign up to connect with new private students.
 Reach new members for your group
 Find new collaborators
 Our platform is easy to use and helps you give people who are new to music the information they need
GROW YOUR CONFIDENCE
Unsure about inclusion or safeguarding? Sign up and update your DBS or access certified training. 
Applying for grant funding? The directory gives you access to tips, resources and a full consultation service.
make a difference
Sign up to make sure that music-making reflects modern communities.
Sign up to declare your support for safe access to music-making.
Sign up to say you are as passionate about music in the community as we are. 
USE OUR SOCIAL MEDIA REACH
Our Instagram channel alone has 9k members and our videos reach 5k+ followers.
Make the most of it!
GET YOUR BLOGS PUBLISHED
Got something to say about music? Send us your articles. We will share them the world!
SPEAK TO THE WORLD IN A PODCAST
Got amazing experiences to share? Let us podcast you! 
Check out our "Sounds of …." series
Sign up is free - because we need music in our lives more than ever.
WHAT NEXT?
Click on SIGN UP
Fill in the form giving your details including images and links (you can change/ add to it later)
SETUP
We create your profile and publish it. We'll email you when it is ready.
USING YOUR DATA
When you add your details to the directory we won't sell your data to third parties but we will offer you opportunities to help you raise your game.
How does the Drum and Brass Directory work?
Only takes a few easy steps to get featured on our directory. 
SIGN UP
Quick form to send us your details
SETUP
Your profile is created by us
START TEACHING!
ALL DONE! We take no commissions.
THE DRUM AND BRASS DIRECTORY
This is the place to find a music teacher, music group or collaboration partner.
Are you new to music-making? If so, this may be the most fulfilling step you ever take.
So much to choose from.