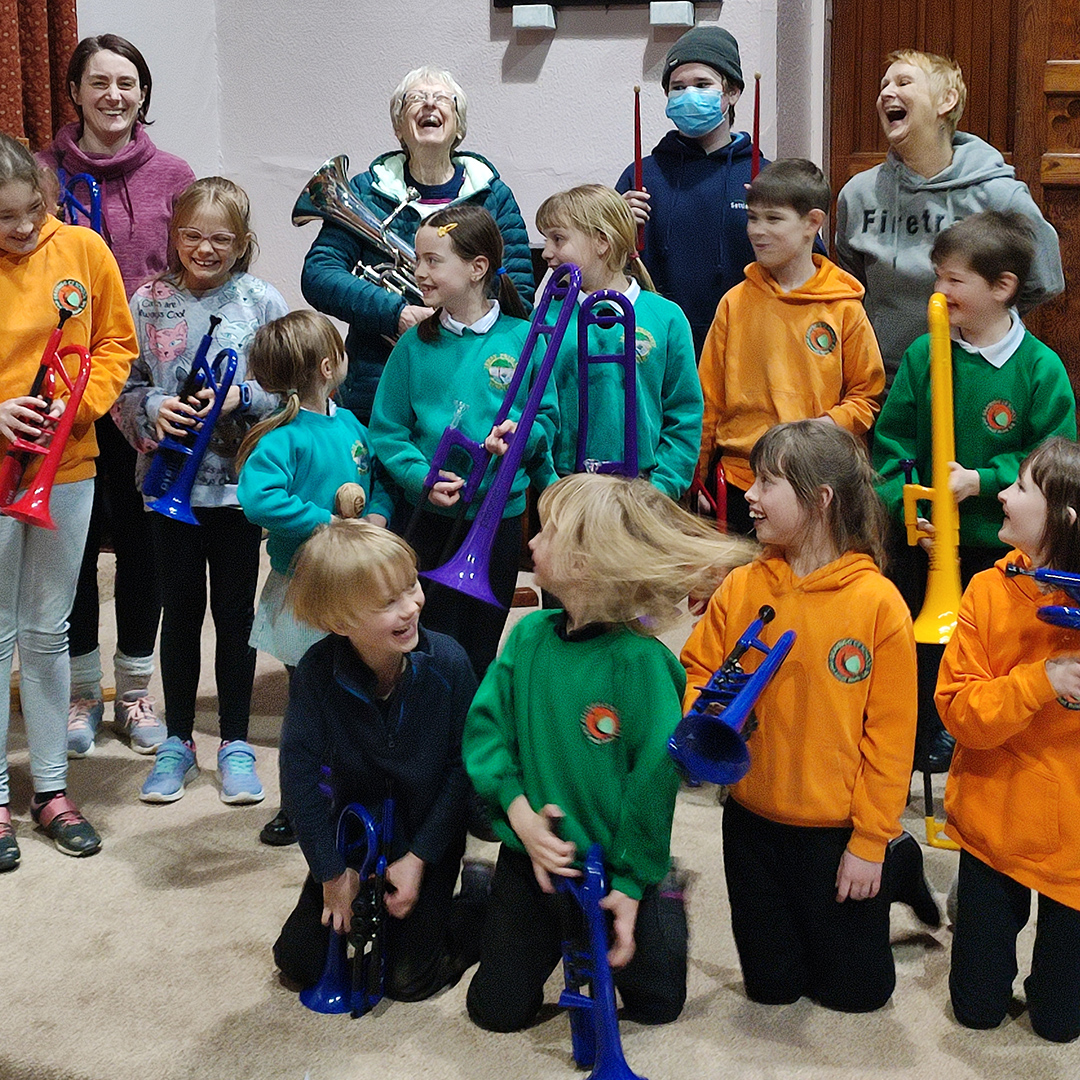 I run Drum and Brass Melody Makers: a beginner brass group for all ages
Location: Tebay, Rural Cumbria
Teaching format: Online and face to face
With 20 years experience in community music-making I have used my teaching qualifications far more than my musical grades. Community music is my passion is it is the way to put music-making back at the heart of our social lives..
Teaching qualification and experience
Certificate of Teaching of the Associated Board of the Royal School of Music,

P.G.C.E. in Design Technology

25

years teaching experience in secondary schools and bands
Full bio
The Melody Makers community band 
All welcome!
Term times on Wednesdays 4.15 – 5.15 pm 
Tebay Methodist Church, Cumbria
For absolute music beginners, returners or for those who just want to have a go at playing.
The Melody Makers band meets weekly at the Methodist Church in Tebay. We are supported by experienced brass players and our focus is on building confidence and skills through music.
Cost is £2.50/week or £9/month with all equipment provided.
"An amazing opportunity, very inclusive" says one parent, who is learning with her 9-year old daughter.
All ages and abilities are welcome – just call and tell us what you need.
The Methodist Church at Tebay is easy to access from the M6. It has wheelchair access and easy parking. We provide all equipment including colourful lightweight instruments which make a great sound.
more links
Teaching space accessibility
Parking
Wheelchair access
DBS + Safeguarding
Full DBS
Safeguarding Level 1 , 2 & 3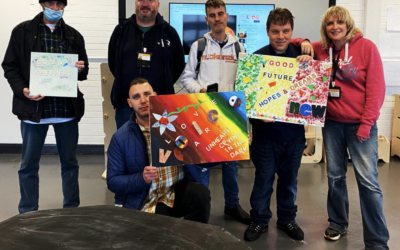 Children of a Revolution is the product of 2 Black Country-creatives: Eve Biggs and Saffron Hill, who have a clear vision of how the arts aid wellbeing. Drum and Brass has provided 6 months mentoring to Eve and Saffron with the following results. The Journey: Saffron...