accessible by all who are interested in music
Drum and Brass is a social enterprise and an arts organisation.
Our mission is to use the arts to bring communities together. We devise and manage projects and we work with a variety of partners and funders to achieve our aims. We collaborate with other arts groups to create new and unique works. Using all our creative skills and experience, we also arrange bespoke events in music, dance, performance and the visual arts. We can deliver workshops and courses for individuals and groups.
unique things happen when people come together
Locally composed
We have always created projects that have team work, skill sharing, inclusivity and creating a safe environment to express yourself and lead to working confidence in working independently.
As well as working with local communities in Leicester, D+B have worked with many organisations and individuals around the UK to collaborate and elevate their practices.
There are many opportunities to get involved with us to volunteer, partner up with projects or just have a nice chat about your own practice and how we can help. The whole team is very approachable and all have a range of skills that they can share with you.
Looking to apply for funding for your new project?
Speak to us and we can help plan your new project and bring it to life from applying for funding to helping to completion.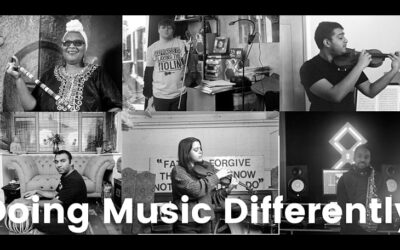 EVENT: Doing Music Differently Sat, 26 March 2022 10:00 – 16:00 GMT Location: Curve Theatre 60 Rutland Street Leicester LE1 1SB A day of About this event "As it currently exists, the classical music world is … suffering from a perennial and pervasive diversity crisis"...