Build your school band in just 5 weeks
with the "We Play Brass in Eden" trio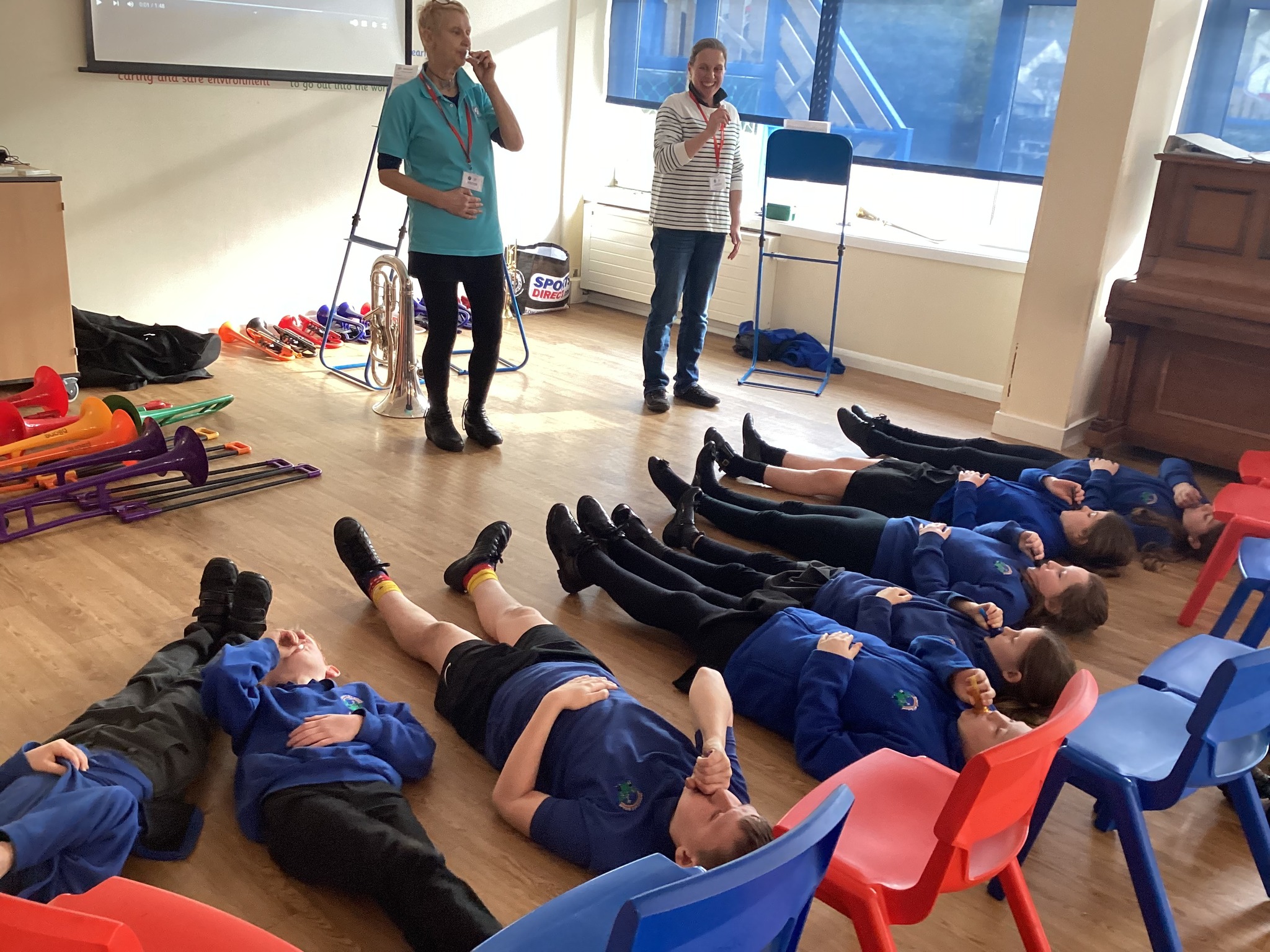 "Classes 3 and 4  achieved so much in a short session and sounded great playing together as a band."
Taster delivered at Orton Primary School in March 2023
What if …
your school had its own brass band with links to the local band?
What would that mean for the music opportunities for your young people?
BAND! is a 5-10-week programme delivered by the  "Play Brass in Eden" trio – Julie Hoggarth (tenor horn), Jenny Bowes (cornet) and Kath Wignall (trombone).
Young people prepare for a performance in the same way they would in a band, with support from their peers and from experienced players. Along with practical skills, the programme includes valuable music reading and counting skills to complement your music curriculum.
Any player completing this course will have all the skills they need to join their nearest training band – for details on where yours is, check out our Cumbria Brass page!
Costs
1-5 sessions – £200 each
BAND! sessions (5-10 weeks) – £160 each