Supporting young brass players in Cumbria
Cumbria Youth Brass – CYB – is a youth brass band where young players in this huge county can meet, develop skills (in music, band management, event management) and perform together to build confidence and connections with other young players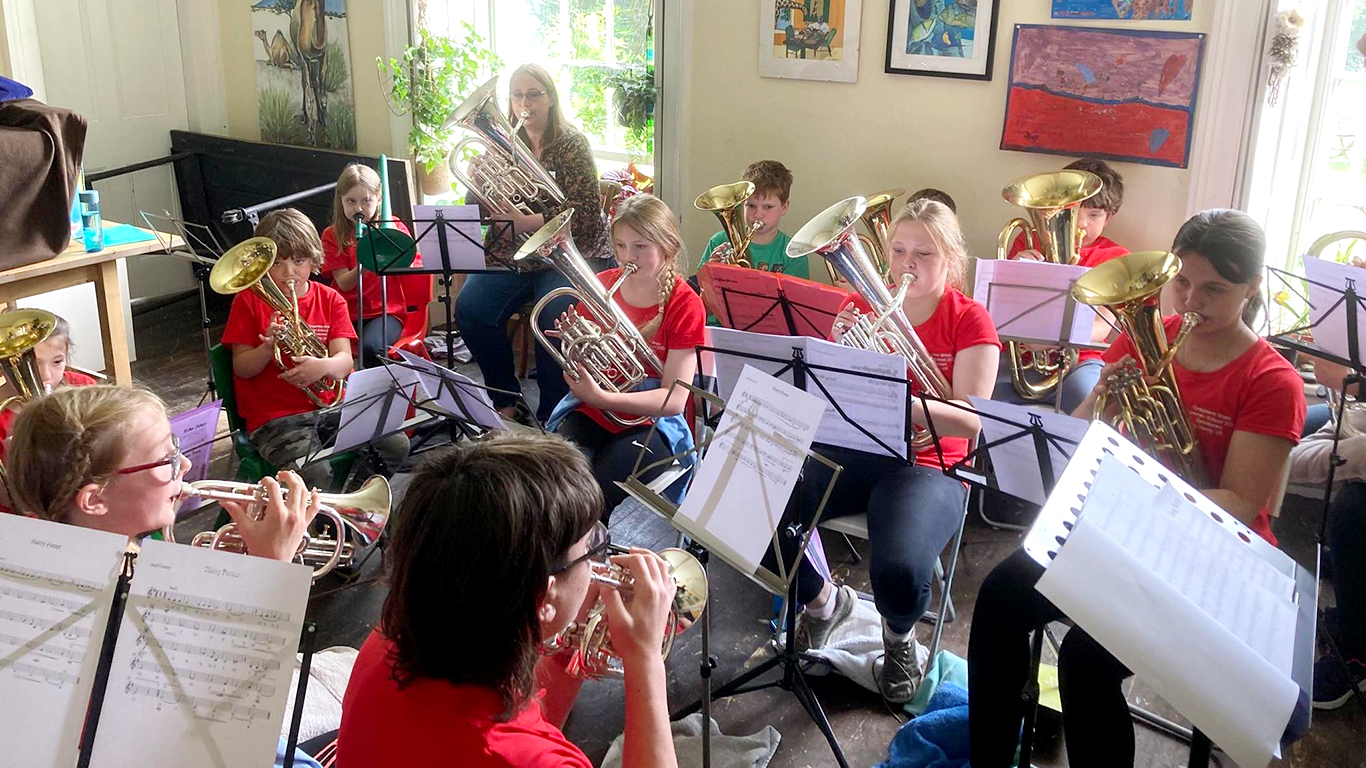 Listen to the "Sounds of … " podcast that tells how this project began
Cumbria Youth Brass (CYB) offers young brass players aged 7- 17 of all abilities their own brass band.
Players can meet, develop skills for music and more, and perform with other players of a similar age group. 
CYB sessions will be held in different parts of the county to ensure access is avaiulable to everyoine. We ask for a small contribution to cover the cost of the venue, sheet music and conductors travel costs and sessions can booked on line.
CYB sessions may finish with a short concert for family and friends to showcase what players have achieved in the day and build performance experience.  
CYB sessions are planned for January, March, May and June and this year will finish in a concert performance at the Brass at the Castle event in July 2024. 
Our next event is planned for Sunday 14th January from 13.30 -16.00 in Ulverston (Ulverston Band Room) LA12 7AP  and will be led by Gill Benjamin from Ulverston Town Band.  You can register for this by using the Eventbrite link 
If you would like to become part of the network and join Cumbria Youth Brass Band , please get in touch with Julie Hoggarth  julie@drumandbrass.co.uk . We would be happy to answer any questions and provide further information.

We are keen to support participation from as many young musicians as we can and run a fully inclusive opportunity.