Meet the team
Get to know us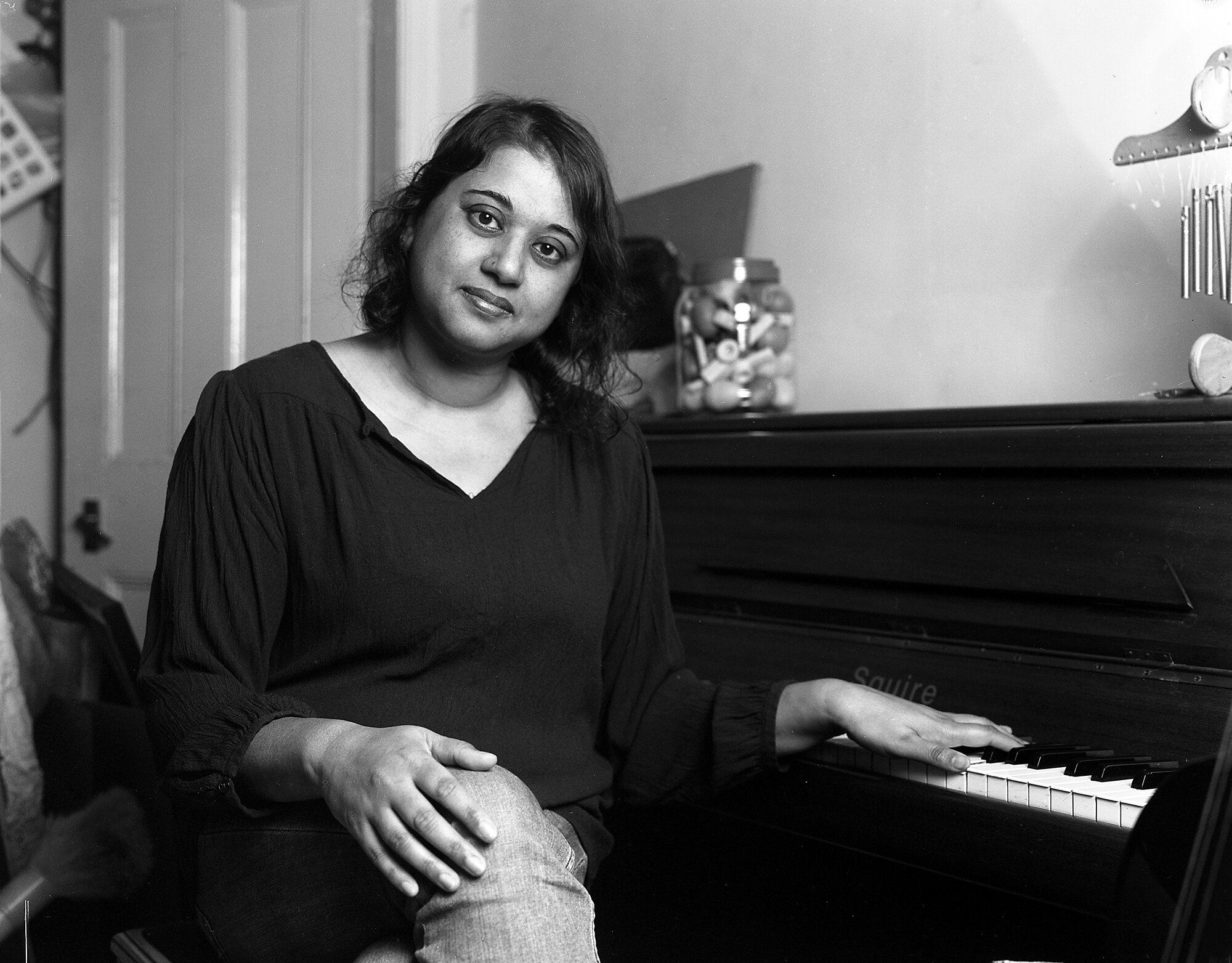 Davina Wilson
Davina Wilson is a pianist and a music therapist. As a director of Drum and Brass she is leading the drive towards inclusion and diversity within music-making locally and nationally.
Photo by Leicester Lo fi, courtesy of No Bars
When I was growing up I really enjoyed singing and playing with others, especially in the choirs at school. I loved standing around the piano at primary school. My piano teacher, Tessie Newlyn, was a constant positive influence in my life.
My favourite kind of musical ensembles are choirs. I'd be attracted by a mix of traditional (because that's how I learned) and modern music. Group diversity is important, as is a younger age profile, which might exclude some church choirs.
I've always pushed away auditioned events, although I know I could pass an audition. I'm also put off by a very specific genre without flexibility. For instance, I like barbershop quartets but wouldn't join one because I wouldn't want to be nailed down. 
My ideal playing environment ranges from the great acoustics and grandiose interiors of churches to little cafes – intimate venues with me on the piano
There is elitism in music-making, sure. You need to be of a certain economic standing and enjoy a certain amount of privilege. There are class associations that go along with classical music, and there are many strata of discrimination between different genres, e.g. pop versus classical.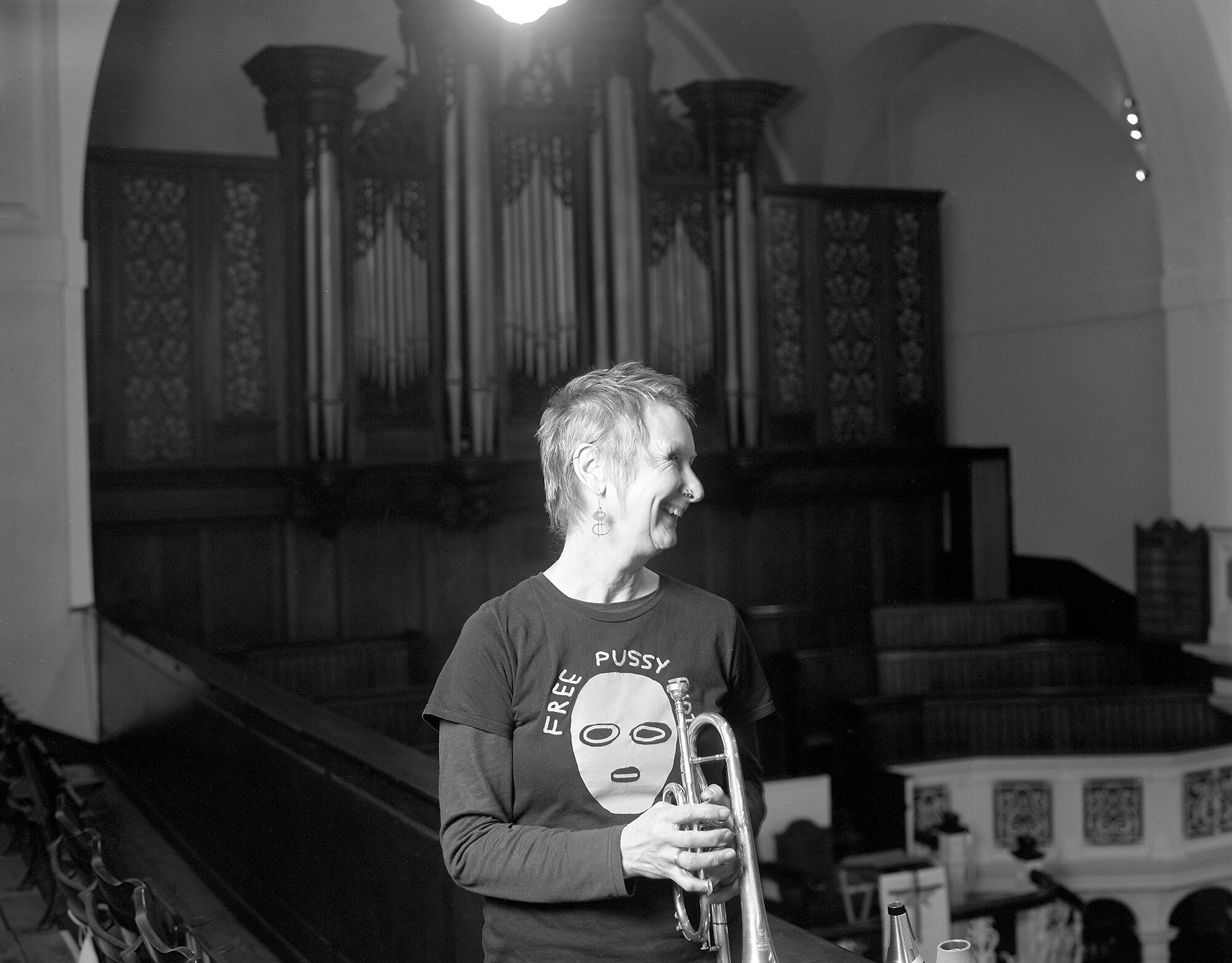 Julie Hoggarth
Julie Hoggarth is a passionate advocate for brass bands and experimental music. She currently lives in Cumbria but has spent the last 30 years in Leicester.
Photo by Leicester Lo fi, courtesy of No Bars
Interview responses
My role models in music are Pussy Riot (who taught me that music can be a force for change), The Fall (who have provided a pleasingly northern soundtrack to my life) and a lot of random classical stuff that Mum and Dad listened to when we were growing up. They were season ticket holders for the Halle Orchestra. I thought that was normal but looking back I think it really wasn't. I did not play a musical instrument when I was growing up and I was quite confused about the massive gulf between what I called music (pop) and what Mum and Dad listened to. About different music cultures I knew nothing.
My favourite kind of ensemble is one in which musicians come together with open minds and ears, no preconceptions and a minimal structure and just explore. I also hugely enjoy playing with brass bands. The big warm harmonies and gut-pounding rhythms are the embodiment of community music for me. I like unusual configurations of instruments or repertoire that test the boundaries a little (a lot).
I'm attracted by the concept of community music – bringing people together, celebrating something or other and the sum of the whole being better than its individual parts. If an ensemble has a sense of adventure and risk, I am attracted by that. I like a friendly atmosphere with a tea break and the sense that everyone is valued for what they bring.
I'm put off when there are unspoken rules, poor organisation, lack of clarity and competitiveness. I think I do seek a sort of socialist ideal in music ensembles. I am put off by the idea of cover bands (and often worry that that includes all orchestras and bands in fact), conservative approaches, lack of openness to try new things and any kind of exclusive attitude.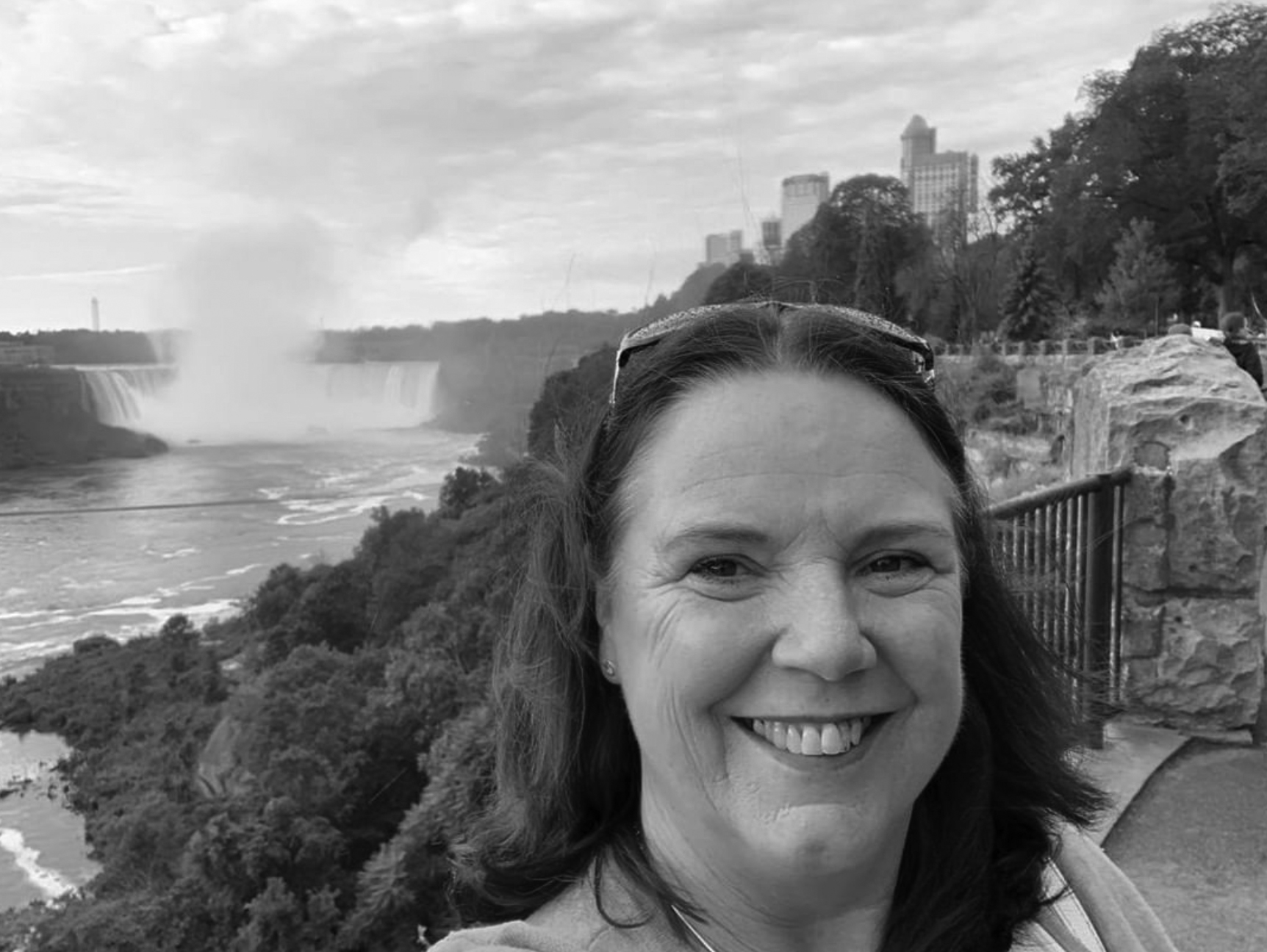 Kim Burley Jones
As a teacher of children with learning difficulties she became aware of the magic of music in children's learning.
Her sessions are all about modelling effective communication with toddlers to show parents and carers how to enhance their child's understanding, and joy of using language. She also focuses on combatting isolation by ensuring parents and carers feel welcomed and valued, and by creating opportunities for them to meet and get to know other parents and carers with similar interests in the sessions.ays with Cosmopolitan, Ka Safar and Project Blackbird.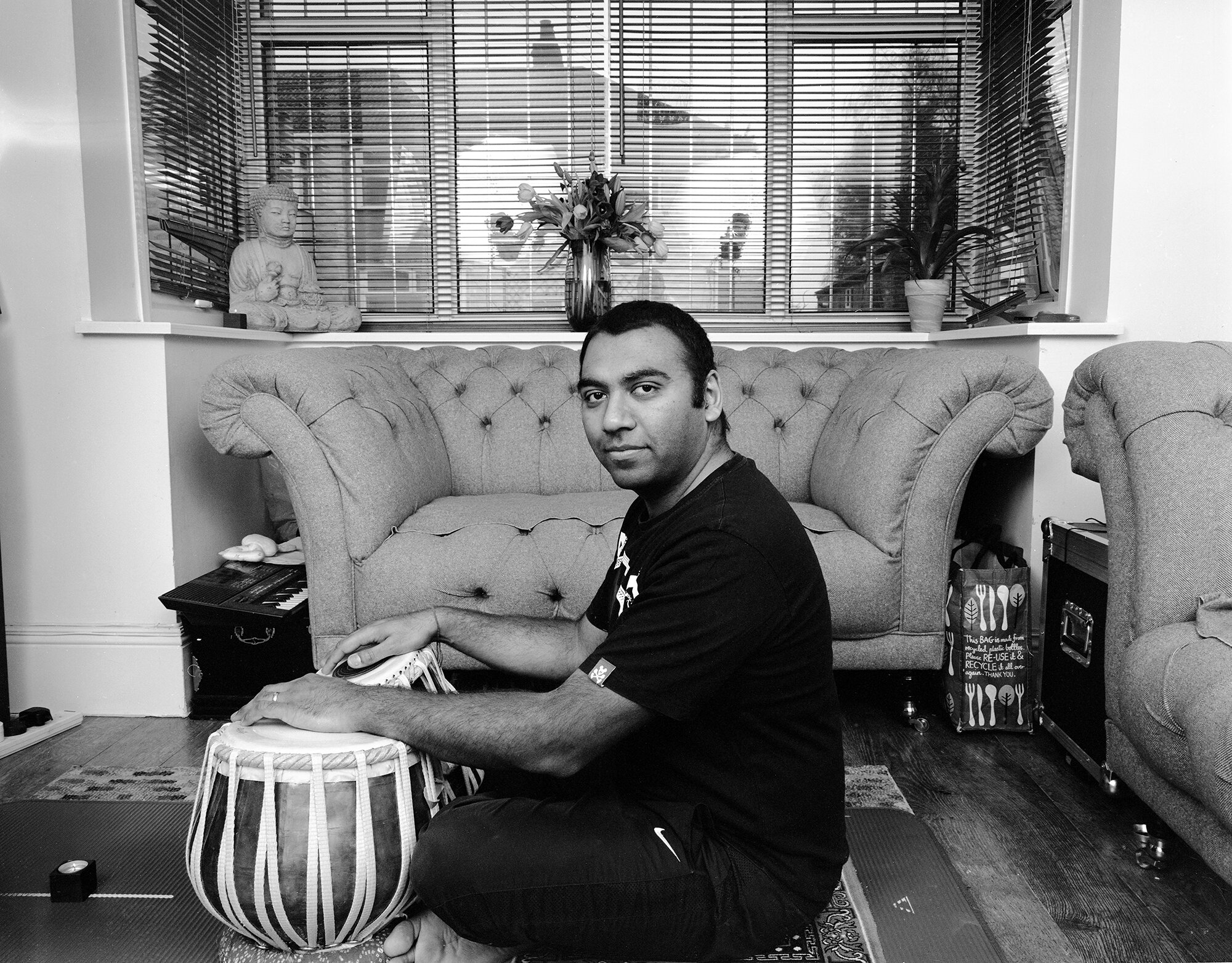 Hari Trivedi
Hari Trivedi is a highly-accomplished tabla performer who teaches and performs with a wide variety of ensembles including Drum and Brass, of which he is a founder member and plays with Cosmopolitan, Ka Safar and Project Blackbird.
Photo by Leicester Lo fi, courtesy of No Bars
My father and my grandad were my role models in terms of music when I was growing up. There are no musicians in my family, just myself, but they loved music so I took inspiration from them. And at the temple there was a tabla player that I'd go and sit next to every time we went there. We'd go a few times a week, but every Saturday we'd have religious music, hymns and stuff. And I'd always go and sit next to him, from when I was about two or three. So I think the temple was a big inspiration for me to play music.
I think I have found my favourite kind of ensemble. The stuff that we did through Drum and Brass was really inspirational, but since then, Ka Safar is probably where I feel most at home, because we have all grown together as a band and we understand each other. We always have a good solid eight or nine players at a rehearsal. It's quite experimental and adventurous.
I try and play with as many different artists as I can, a range of different things, keep it varied. That is still not the norm for tabla players. Many end up playing the same classical or semi-classical type music, just at the temple or the Gurdwara. They might hear something and realise, oh, I could play to this, but there is a fear sometimes of going outside your comfort zone, like oh, how do I play a 16 beat cycle to Julie on the trumpet? It's a totally different mindset. And they struggle, because I've got some students that are at school, and they want to play but they're sometimes shy of the instrument and that shouldn't happen, you know, be proud of your heritage, what you're playing really, regardless whether it's Indian or whatever you're playing.
I've always had a very keen interest in African music. That's why Ka Safar appealed to me, because it's Egyptian/African jazz which always calls out to me. I've played with choirs, but I like to see some experimentation going on.
There are some things that put me off, if someone comes in with a big ego. That's not really playing as a band, right, we're supposed to be playing as a group. The main thing for me though is people not playing in time. I think tabla players got a metronome stuck in our head. It's just the way. If you're teaching timing you have to find out where the student is coming from and what can appeal to them. One of my students isinto grime so we will play that because he knows it off by heart and hopefully he can clap to it or understand where the first beat is. I suppose that is a big thing in music, where it's just natural and it goes through your body and it just happens and but then when you take it to the sort of more brain centre, then perhaps makes you realise what an amazing thing is to be able to clap. I don't know.
For rehearsing, if I'm doing my individual practice my ideal space would be at home. If we're doing a group session, we just need a nice space. Not outdoors, tabla gets lost outside.
For performance I love performing at festivals. It's just because of the energy of the crowd. But acoustically, you don't hear as well as you would in a concert hall. So a small intimate bar is always nice. But now, well, we just miss playing to an audience. I'll take anyone that comes to listen. Even if I'm playing a classical Indian traditional thing we'll get people that are coming for just a boom, boom, bang sort of thing. They're not coming for the true essence. So you're not always going to get a learned crowd and we always try and play something which even someone who doesn't know tabla would understand that he's playing something in threes, or, you know, as long as they're quiet, and they're tuned in and not just on their phone, they get involved somehow.
I think there is elitism in music. Who you've learned from is a big thing. Sometimes to get into an Indian orchestra, they only take you on the merit of your teacher, not on the merit of your playing. Or, I'm a vocalist and you're just a percussion guy. The Indian, classical world can be very, very strict. If as a classical tabla player, people see me banging out drum and bass. there is almost a feeling that it is bringing shame onto the discipline. Competitiveness, it's human nature isn't it?