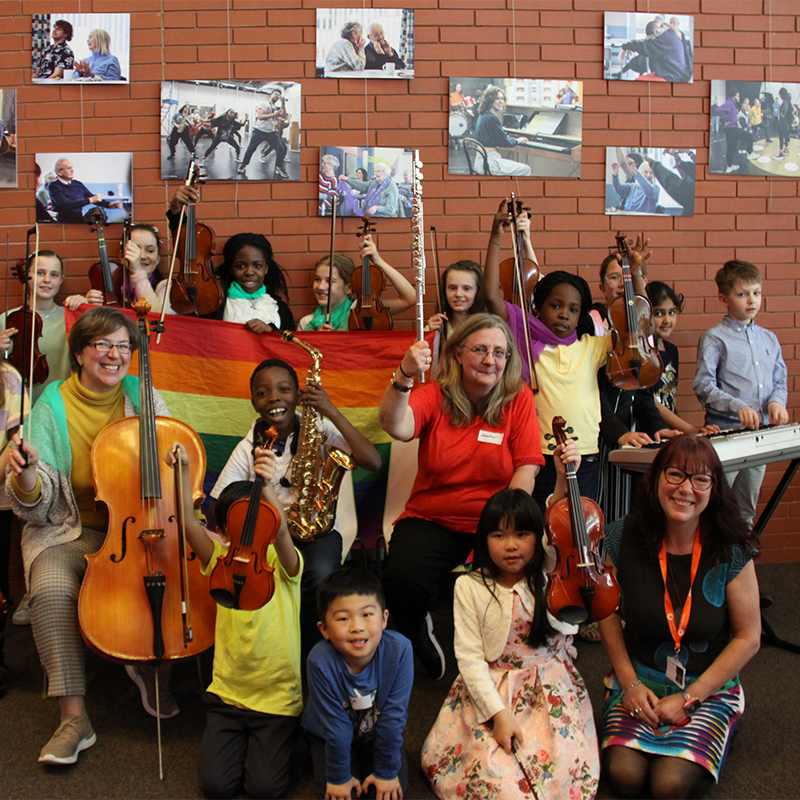 inclusive orchestra in the city
Location: Woodgate Resources Centre, Leicester LE3 5GE
Teaching format: Face to face
No Bars Orchestra – an inclusive ensemble with support from the Leicestershire Schools Music Hub and the Leicester City Council.
More about No Bars Orchestra
Teaching qualification and experience
20+ years experience in delivering teaching to all levels of students. We are here to make music accessible. 
Full bio
The enthusiastic response of the community has made it very clear that there is an appetite for a city centre based orchestra for musicians of all ages and abilities. Recent performances at DeMontfort Hall and Curve Theatre showcased a groundbreaking ensemble which is paving the way for music-making in 21st Century. It is led by talented community musician, Helen Butterfield. Rehearsals are on Tuesdays after school at Woodgate Resources Centre, Leicester LE3 5GE during term time.
Teaching space accessibility
Parking
Wheelchaire access
DBS + Safeguarding
Full DBS
Safeguarding Level 3