NO BARS 2 - OUT NOW!
Poetry, spoken word and rap from Prisoners from HMP Leicester available to purchase!
BUY THE BOOK ON AMAZON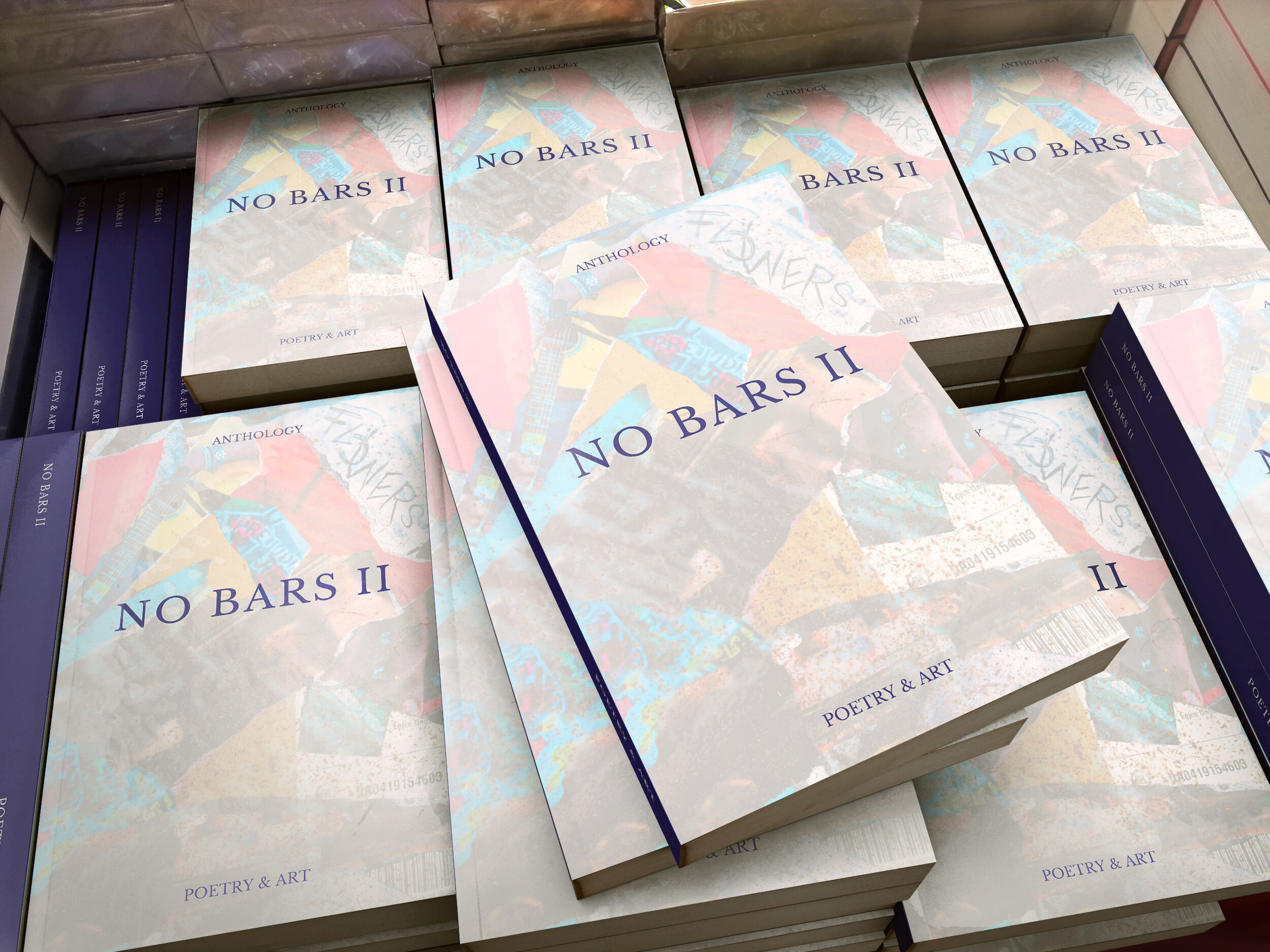 NO BARS POETRY COMPETITION
To mark the publication of a book of poetry written by "No Bars"" Drum and Brass is launching the "No Bars" poetry competition.
Artists with direct experience of the justice system will award a prize to one poem each month. The competition is aimed at anyone with experience of incarceration who would value support to progress their work.
Works can be any length and in any format: video, MP3, written etc. Transcripts should be provided with videos. 
Winners will receive support for their work in the form of
mentoring with an established performer/writer

entry into national poetry competition

inclusion in the annual Drum and Brass "No Bars" competition 
All submissions will also be considered for inclusion in the second No Bars anthology
To enter, simply submit poems in the form below
If you are under 18, please provide contact details of an adult we can contact on your behalf

Considerations if sending video or mp3 files. We can only accept files via a transfer website such www.wetransfer.com or if you can share a dropbox or google drive link that would also be acceptable. Link must be included in the form below.
Please paste in the poem in the entry box and any links for the file for us to download your media file
Please feel free to send us a little about yourself, and how it might feel to have your poem performed by someone who has had a different experience of life to you. Also include any links to other work that you may have.  
Anonymity will be preserved in all cases, with only initials being published. 
A template which you can use to submit your poem is attached to this email, along with optional ideas and inspiration.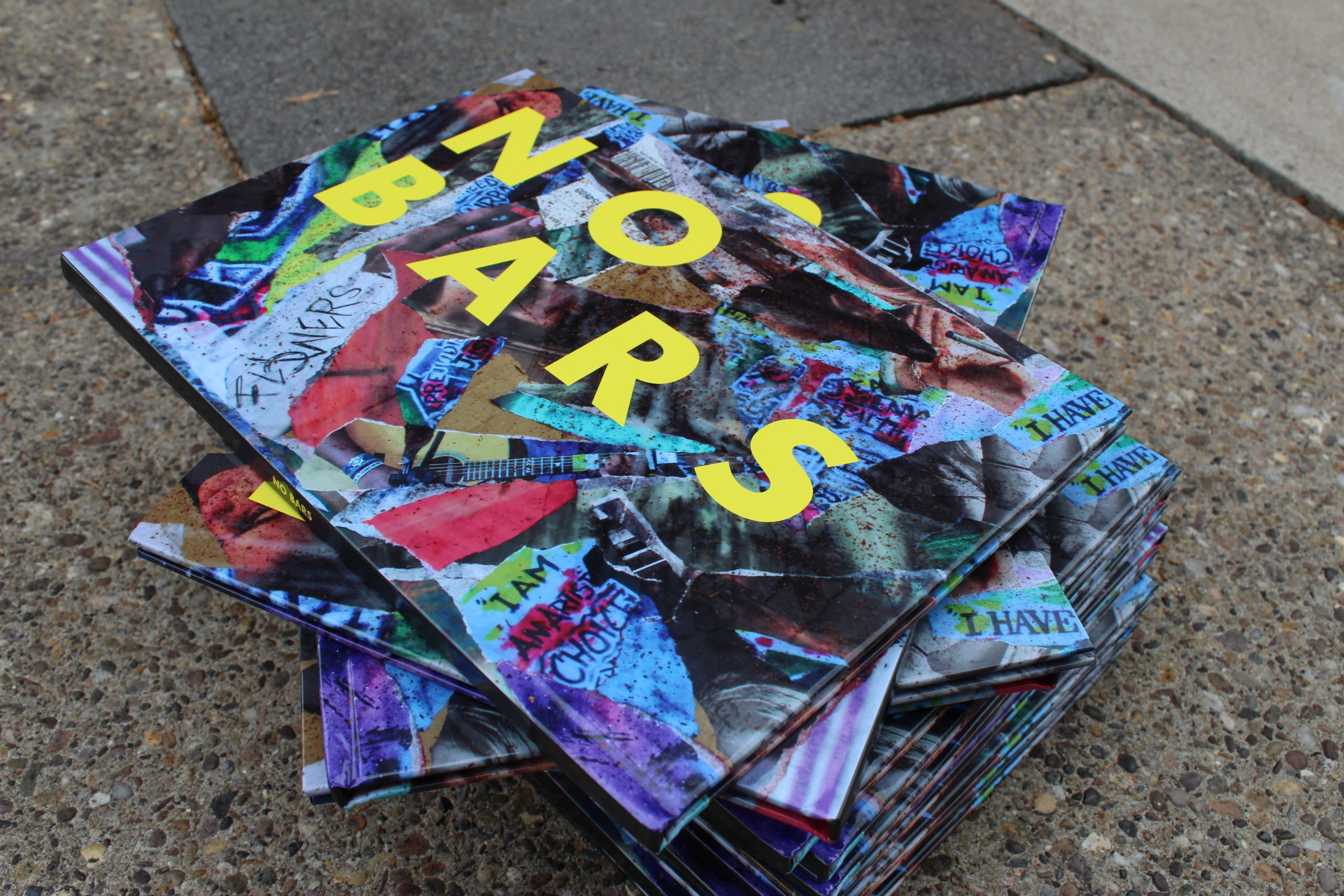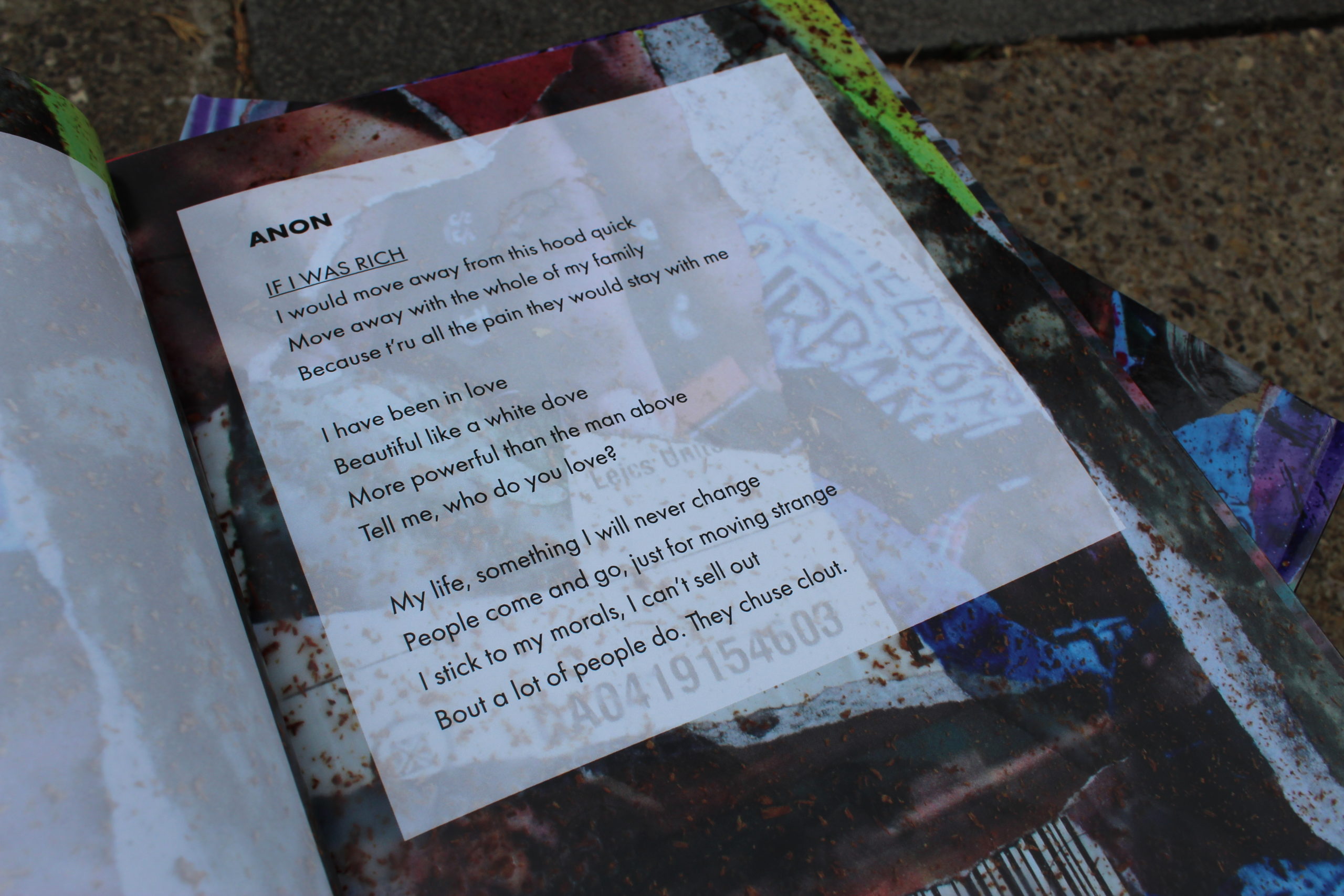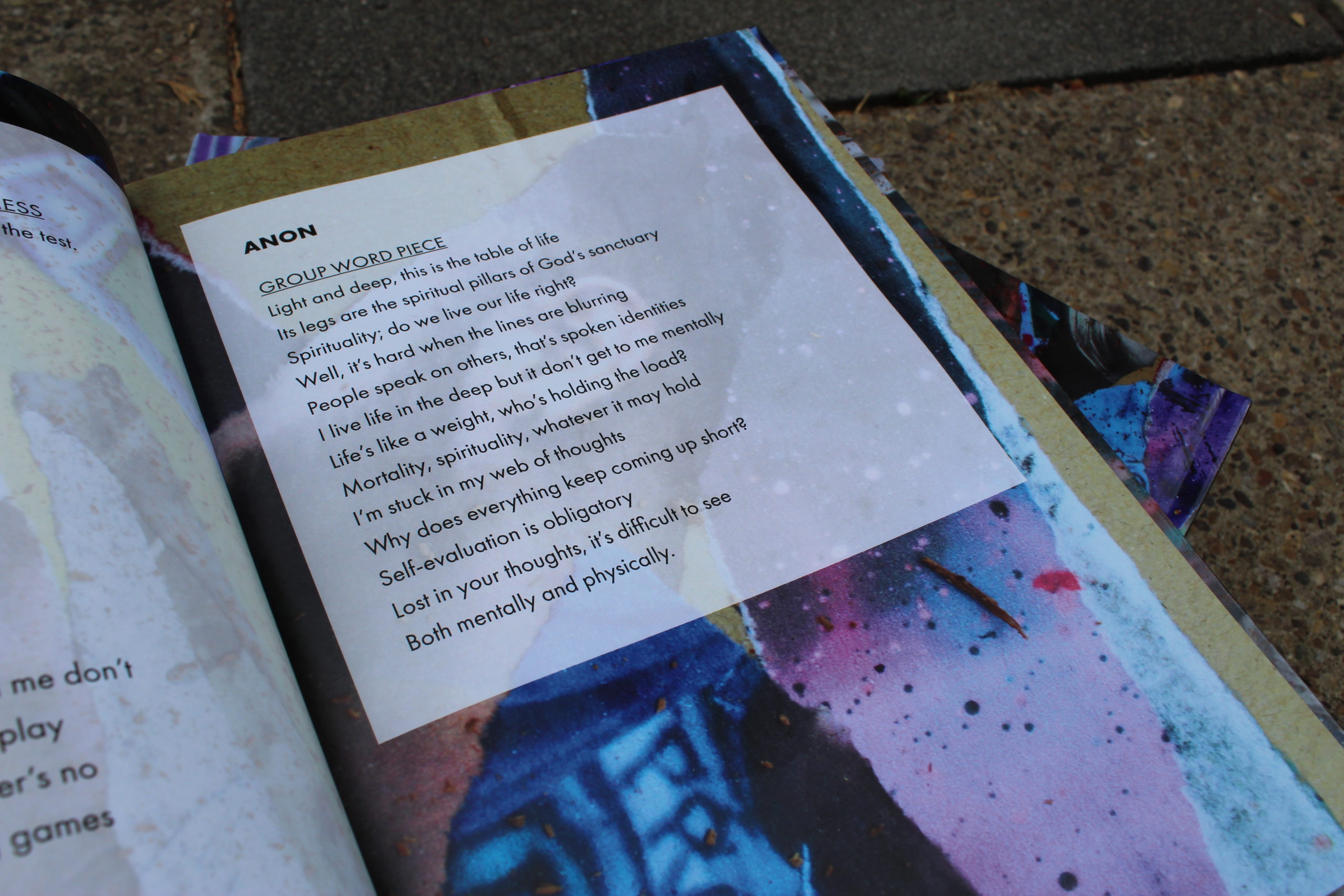 This book is the result of hard work and imaginative thinking on the part of around 40 prison inmates and artists teamed with support from a committed prison staff and funding from the National Lottery and DMU Local. For Drum and Brass it is a solid step along our road of bringing new voices to the arts.
The poems and plays in this book were written between 2018 and 2019 at weekly creative writing workshops held by Drum and Brass at HMP Leicester. 
These drop-in sessions ranged from busy vibrant debates of universal themes such as time, freedom and family, to quiet one-man reflections on childhood, family and living with schizophrenia. Every session was a surprise; to us and to the men who took part.
All the works you will read here have been performed inside the prison by a cast of insiders and outsiders, who met and rehearsed together on the day of the performance. These encounters were a major logistical challenge for the prison and our heartfelt thanks go to the staff at HMP Leicester for their support for our work. Special mention goes to Simon Bland whose work to bring the arts into prisons has been transformative for inmates and staff alike.
The play "Not for Human Consumption" has also been performed at two secondary schools. This 'through the gate' cast included pupils and former inmates. The Q&A sessions which followed were invaluable insights into how life chances are made and lost. They have sparked new initiatives for Drum and Brass. 
We hear many times from people we meet in prison, that they want to prevent young people from making the same mistakes they did. This book is therefore a kind of message to their younger selves. The money raised through sales of No Bars will support further work with those men to fulfil those ambitions.
This book was made possible by funding from
#DMUlocal
The National Lottery / Awards for All
Our thanks for their support go to:
Simon Bland, DLNR CRC based in HMP Leicester

Jess Bogic Widening Participation Manager, DMU

Jacqui Norton, Programme Leader, Arts and Festivals Management, DMU

The cast of Drum and Brass's DIY Theatre

Jo, Anne, Cally, Gina, Julie, Elaine, Richard and Chris

All the participants and performers at HMP Leicester, Millgate School and Rawlins Academy.