JOIN THE DRUM & BRASS DIRECTORY
This is the place to find a music teacher, music group or collaboration partner.
Are you new to music-making? If so, this may be the most fulfilling step you ever take.
So much to choose from.
JOIN THE DIRECTORY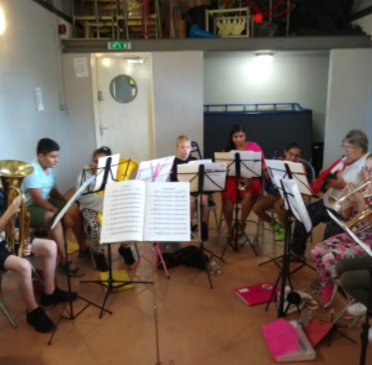 Our mission is to get the benefits of music-making out into all communities by "doing music differently".
Drum and Brass is a not-for-profit music making organisation.
Establishing regular spaces which bring people together to make music
Advocating to dismantle barriers to musical progression
Supporting our sector with a music-making network and CPD

unique things happen when people come together
Locally composed
We have always created projects that have team work, skill sharing, inclusivity and creating a safe environment to express yourself and lead to working confidence in working independently.
As well as working with local communities in Leicester, D+B have worked with many organisations and individuals around the UK to collaborate and elevate their practices.
There are many opportunities to get involved with us to volunteer, partner up with projects or just have a nice chat about your own practice and how we can help. The whole team is very approachable and all have a range of skills that they can share with you.
Looking to apply for funding for your new project?
Speak to us and we can help plan your new project and bring it to life from applying for funding to helping to completion.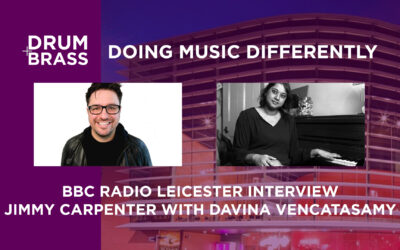 Davina's Interview on BBC Radio Leicester - March 2022 https://www.youtube.com/embed/W0tE3k93VS4 Jimmy: Friday morning Jimmy here with your breakfast. Now this is really exciting. I don't know whether you've actually done this yourself, decided to learn something...