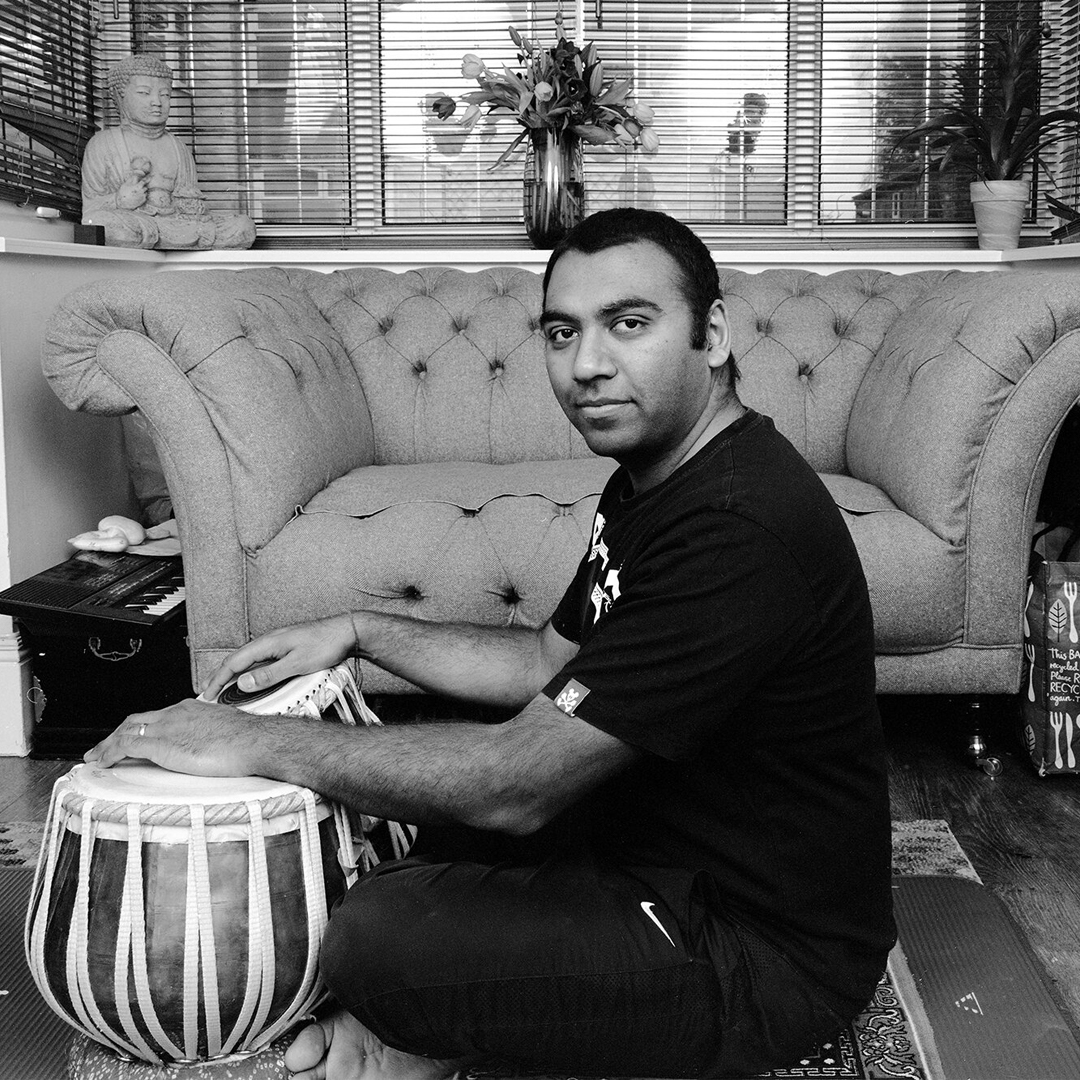 Tabla teacher, performer and music producer
Location: Leicester
Teaching format: Online and face to face
Hari Trivedi is a highly-accomplished tabla performer who teaches and performs with a wide variety of ensembles including Drum and Brass, of which he is a founder member and plays with Cosmopolitan Arts, Ka Safar and Project Blackbird. He also produces music under the name Ishan-Sattva.
Teaching qualification and experience
I have been learning tabla since childhood and have had the privilege to learn from the masters. Their teachings are with me and I'm still learning from Ustad Pritam Singh. I have experience in teaching beginners, intermediate and advance students.
Full bio
My father and my grandad were my role models in terms of music when I was growing up. There are no musicians in my family, just myself, but they loved music so I took inspiration from them. And at the temple there was a tabla player that I'd go and sit next to every time we went there. We'd go a few times a week, but every Saturday we'd have religious music, hymns and stuff. And I'd always go and sit next to him, from when I was about two or three. So I think the temple was a big inspiration for me to play music. I think I have found my favourite kind of ensemble. The stuff that we did through Drum and Brass was really inspirational, but since then, Ka Safar is probably where I feel most at home, because we have all grown together as a band and we understand each other.

We always have a good solid eight or nine players at a rehearsal. It's quite experimental and adventurous. I try and play with as many different artists as I can, a range of different things, keep it varied. That is still not the norm for tabla players. Many end up playing the same classical or semi-classical type music, just at the temple or the Gurdwara. They might hear something and realise, oh, I could play to this, but there is a fear sometimes of going outside your comfort zone, like oh, how do I play a 16 beat cycle to Julie on the trumpet? It's a totally different mindset. And they struggle, because I've got some students that are at school, and they want to play but they're sometimes shy of the instrument and that shouldn't happen, you know, be proud of your heritage, what you're playing really, regardless whether it's Indian or whatever you're playing.

I've always had a very keen interest in African music. That's why Ka Safar appealed to me, because it's Egyptian/African jazz which always calls out to me. I've played with choirs, but I like to see some experimentation going on. There are some things that put me off, if someone comes in with a big ego. That's not really playing as a band, right, we're supposed to be playing as a group. The main thing for me though is people not playing in time. I think tabla players got a metronome stuck in our head. It's just the way. If you're teaching timing you have to find out where the student is coming from and what can appeal to them. One of my students isinto grime so we will play that because he knows it off by heart and hopefully he can clap to it or understand where the first beat is.

I suppose that is a big thing in music, where it's just natural and it goes through your body and it just happens and but then when you take it to the sort of more brain centre, then perhaps makes you realise what an amazing thing is to be able to clap. I don't know. For rehearsing, if I'm doing my individual practice my ideal space would be at home. If we're doing a group session, we just need a nice space. Not outdoors, tabla gets lost outside. For performance I love performing at festivals. It's just because of the energy of the crowd. But acoustically, you don't hear as well as you would in a concert hall. So a small intimate bar is always nice. But now, well, we just miss playing to an audience. I'll take anyone that comes to listen. Even if I'm playing a classical Indian traditional thing we'll get people that are coming for just a boom, boom, bang sort of thing. They're not coming for the true essence.

So you're not always going to get a learned crowd and we always try and play something which even someone who doesn't know tabla would understand that he's playing something in threes, or, you know, as long as they're quiet, and they're tuned in and not just on their phone, they get involved somehow. I think there is elitism in music. Who you've learned from is a big thing. Sometimes to get into an Indian orchestra, they only take you on the merit of your teacher, not on the merit of your playing. Or, I'm a vocalist and you're just a percussion guy. The Indian, classical world can be very, very strict. If as a classical tabla player, people see me banging out drum and bass. there is almost a feeling that it is bringing shame onto the discipline. Competitiveness, it's human nature isn't it?
Teaching space accessibility
DBS + Safeguarding
Full DBS
Safeguarding Level 1 & 2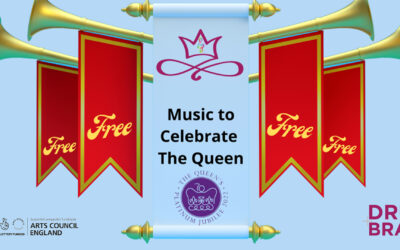 The Arts Council England-funded "Music for the Queen" project was a collaboration between Buzzing Roots, Armonia and Drum and Brass