The Drum and Brass Directory
Are you looking for a teacher, musician, performer or wanting to put together a collaboration? Well you've come to the right place!
This is the place to find a music teacher, music group or collaboration partner.
Are you new to music-making? If so, this may be the most fulfilling step you ever take.
MORE INFO
Private lessons or learning in a group? 
Whichever you choose, make sure you see clear policies on safeguarding, payment and equal opportunities.
Private lessons – the more expensive option. This is the more familiar route but it's very important to find a teacher you get along with. And it can be lonely so you may want to play with a group as well.
Group learning – less emphasis on individual technique and more on playing together. Great social opportunity. You can always supplement group learning with private lessons.
Online learning – the cheapest option but the loneliest and you need lots of discipline. As a back up though, YouTube is your constant ally. The go-to place for inspiration and information! 
Here are a few questions to ask yourself:
Do you want to play with others and enjoy the social side of music making? 

Do I need to let my teacher/group know that I will need some adjustments? 

Do I want to play a particular genre or style of music?

Do I have a clear idea of what instrument I want to play? 

Do I want to progress through grades?

Where do I have to go to learn?

It is accessible?

Will I feel welcome?
Many groups are actively looking for new members. Give them a call and ask some questions. Have a go before you commit and –  be prepared to be challenged musically!
Now you have thought about some of the options, dive into the directory and find the right teacher or group for you!
No Results Found
The page you requested could not be found. Try refining your search, or use the navigation above to locate the post.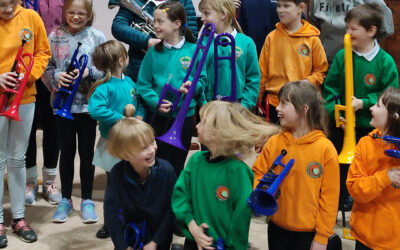 I RUN DRUM AND BRASS MELODY MAKERS: A BEGINNER BRASS GROUP FOR ALL AGES